All Prints is here to support you every step of the way on your Apple journey, and that starts at the very beginning with the IT deployment. We are here to guide you to integrate Apple education into your school system. The powerful tools developed by Apple support the IT in the set-up process and guarantee that your institution gets the best teaching and learning experiences that suit your needs.
All Prints can also help you manage the distribution of your devices to students and staff, and our team of certified engineers will help your institution plan, prepare, integrate, and set up a successful and seamless deployment.
Device Enrollment Program
Apple School Manager is a simple web-based portal that lets IT administrators deploy iPad and Mac in schools. You can easily provide students and staff with access to Apple services, set up devices, get apps and books, and enable teachers with tools to create engaging learning experiences—all from one place.
The main features of the Apple School Manager are:
Managed Apple IDs are special school-created and school-owned accounts that provide access to Apple services. Apple School Manager can connect to your Microsoft Azure Active Directory to simplify integration and provide access using existing credentials. Managed Apple IDs are designed to meet the privacy and security needs of schools, including limitations on purchasing and communications, and role-based administration.
Device Enrollment Program (DEP)
The Device Enrollment Program helps education organizations easily deploy and configure Apple devices. DEP provides a fast, streamlined way to deploy organization-owned iPad and iPhone devices, Mac computers, and Apple TV purchased directly from Apple or participating Apple Authorized Resellers (AAR) or carriers.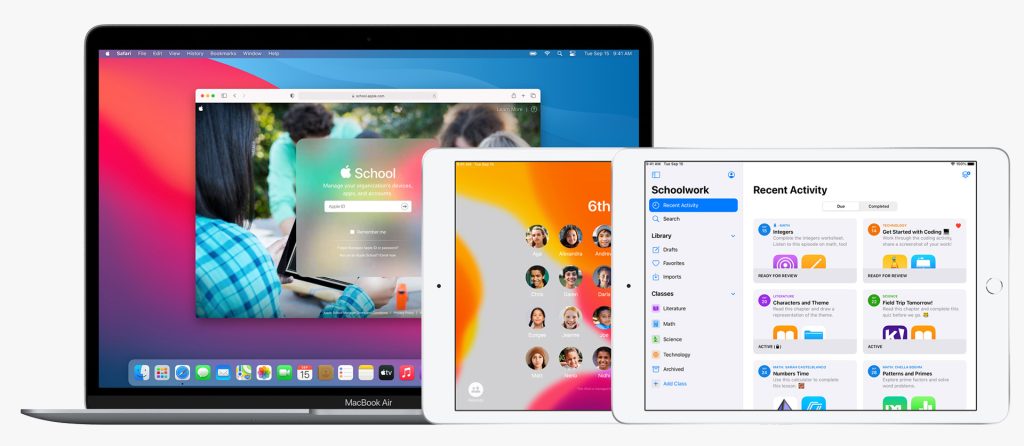 Volume Purchase Program (VPP)
The App Store features thousands of apps for your organization. Apple School Manager gives organizations a simple way to buy content in an area called Apps and Books. With your Mobile Device Management solution, you can install and update apps wirelessly, even if the App Store is disabled.
When you buy apps there, you can access special pricing for 20 or more copies if you're an eligible education organization.
You can also revoke and reassign apps to different devices and users, so your organization retains full ownership and control of purchased apps. You can assign the apps you buy through Apple School Manager to any devices or users in any country or region where those apps are available from that location's App Store.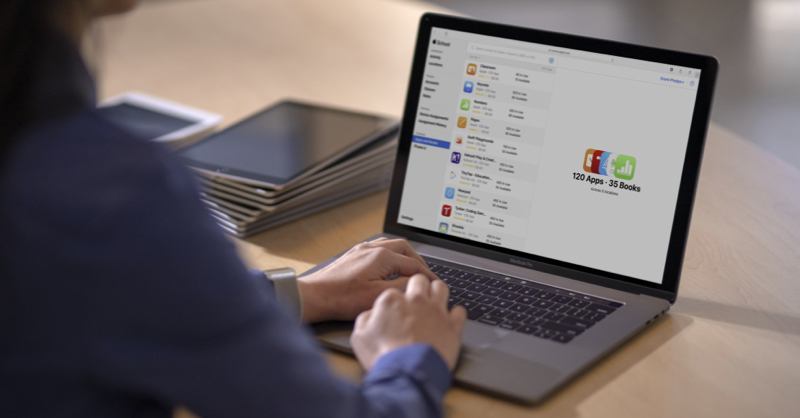 Managing iPad and Mac is easy with an MDM solution. MDM provides a complete toolset to remotely manage devices and content. This means you can manage deployments of any size and get your students and teachers up and running quickly.
You can securely enroll devices in the school environment, wirelessly configure and update settings, monitor policy compliance, deploy apps and books, and remotely wipe or lock managed devices—whether the device is owned by the user or by the organization.
Some of the MDM capabilities include the following:
Bring Your Own Device (BYOD)
All Prints has developed an online store for parents to purchase students' devices by registering and creating an account with options for school delivery, home delivery, or pick up from one of our retail points of sale.
All Prints helpdesk will be available to your institution for any of your technical staff/teaching staff to 'log a helpdesk' ticket for any incident they may be experiencing.
The incident can be logged on:
Our support includes an on-site pick up and return, arranged by our technical logistics team. Once a hardware issue is logged, the full assessment and replacement service will then be carried out by the Apple Authorized Service Center, therefore not compromising the integrity of the equipment. Our Service-level Agreement (SLA) time frame is five working days for all warranty claims once processed via our support desk. Typically, our turnaround time can be reduced when certain features (such as Apple ID) have been removed from devices, meaning we are able to provide the service via Apple's internal portal without any delays. Guides and Steps will be provided to each school.
As the school intends to enroll all of these devices through DEP, we can confirm that any device that is swapped out through a warranty claim will automatically be re-enrolled onto DEP and MDM when it is replaced.