Ignite the creativity in every student.
At the heart of everything Apple does is a single vision — to create amazing products that enrich people's lives. It shapes not only what they make, but how it's made and what they care about. Apple technology is designed to give students new ways to experience and demonstrate their learning—no matter what type of learners they are.
Augmented Reality on iPad
Reduce teacher workload and increase valuable teaching time.
Apple provides teachers with tools that allow them to manage their class, track students' progress and modify their teaching to best fit their students' learning style.
Being an educator is not an easy job. That's why, at All Prints, we understand the importance of providing teachers with the tools they need to make their jobs easier. Setting up and training teachers on Schoolwork and Classroom is part of our service as an Apple Authorized Reseller.
Classroom lets teachers manage nearby iPad devices. They can open apps and links to guide students through a lesson, send and receive documents with everyone in the class, and view iPad screens to keep an eye on student work.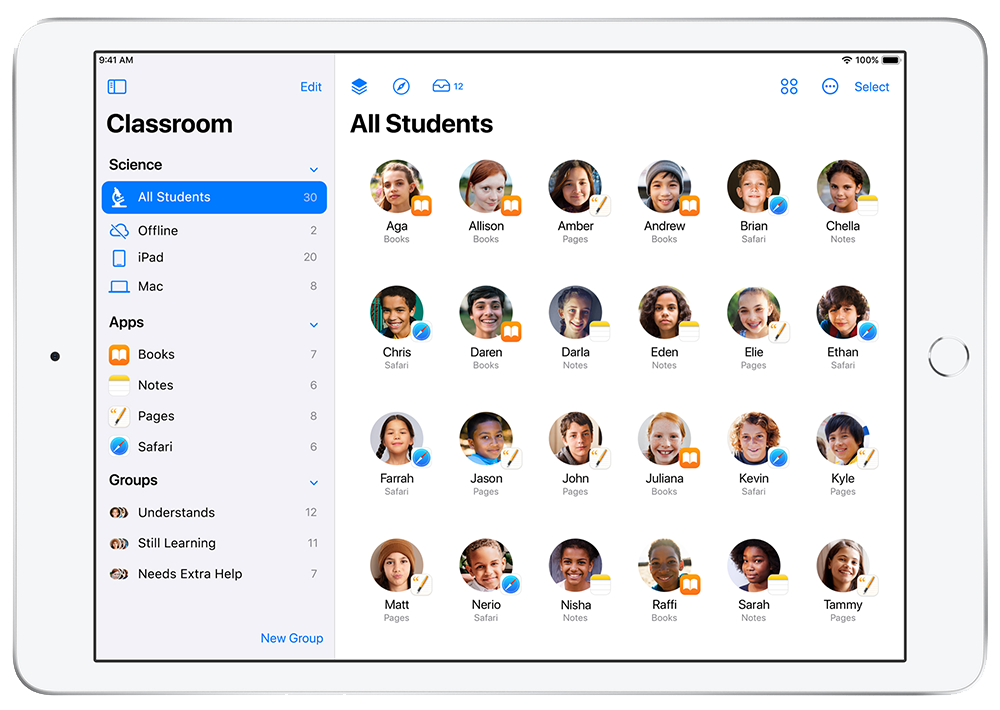 Schoolwork enables teachers to share and receive instructional materials, review student progress, provide instant feedback and personalise instruction. Students have one place to see assignments, submit their work and check their progress.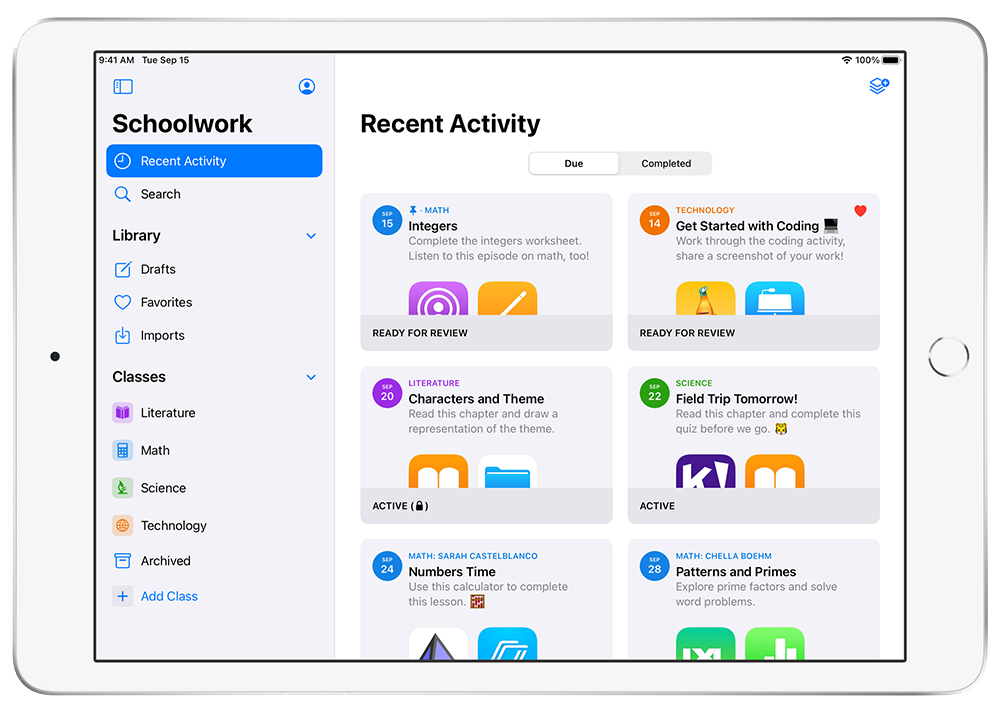 Augmented Reality on iPad
Get students creating with Augmented Reality on iPad.
Augmented Reality (AR) on iPad can transform how students learn about and connect with the world around them. Turn your classroom into the cosmos. Make a history lesson as vivid as the present by restoring ancient artifacts. Or even peer inside everyday objects to understand how they're put together. iPad is built to move and packed with advanced technologies like accelerometers, powerful cameras, and an operating system designed with AR specifically in mind. All together, iPad creates an experience that's simply not possible on other platforms.
The way we teach and learn has shifted and there is more focus now on technology that reinforces creativity, problem-solving and collaboration. Apple offers programmes that have been designed to equip students with future-proof skills, ready for life beyond the classroom. All Prints provides schools with the full range of Mac and iPad and will train teachers on how to use them in the classroom. We are dedicated to helping teachers get the most from Apple to ensure an effective teaching and learning experience.
When you teach coding, you're also teaching logic, creativity and problem solving-skills that all students need for the future. The Everyone Can Code curriculum from Apple introduces students to the world of coding through interactive puzzles, playful characters and activities that can be completed both inside and outside the classroom. With the fun Swift Playgrounds app, alongside helpful guides, students can dive into immersive coding puzzles that strengthen their critical-thinking skills. And from the start, they'll learn to code in Swift – the same programming language used by professionals to build powerful apps.
All Prints will help you integrate Swift Playgrounds into your curriculum, providing students with fun and engaging ways to prepare for the future.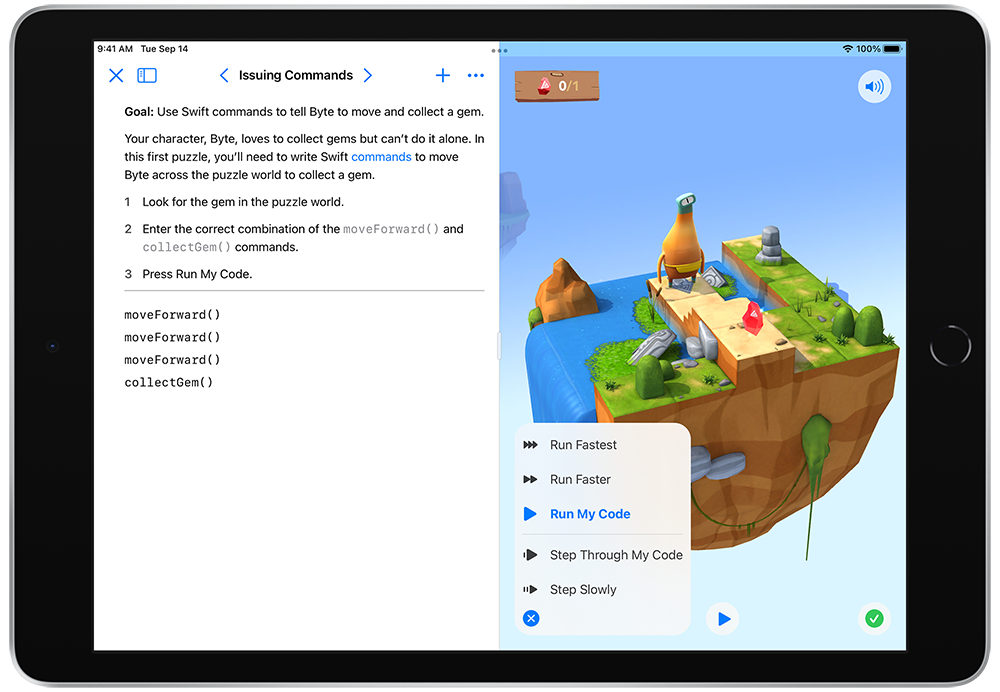 Apple was founded on the idea that technology can unleash creativity and they've designed hardware and powerful apps like GarageBand, iMovie, Keynote, Clips and Swift Playgrounds to do just that. Everyone Can Create gives students in every year group the tools to develop and communicate their ideas through drawing, music, video and photography with iPad. It gives teachers projects to bring creativity to every subject, and parents new ways to engage with their children and nurture skills for learning and beyond. It's designed to ignite and champion creativity, because creativity is at the heart of what moves our world forward.
All Prints can provide Apple professional learning workshops that will enhance your teachers' skills and techniques to better use the drawing, music, video and photography apps effectively in their classrooms.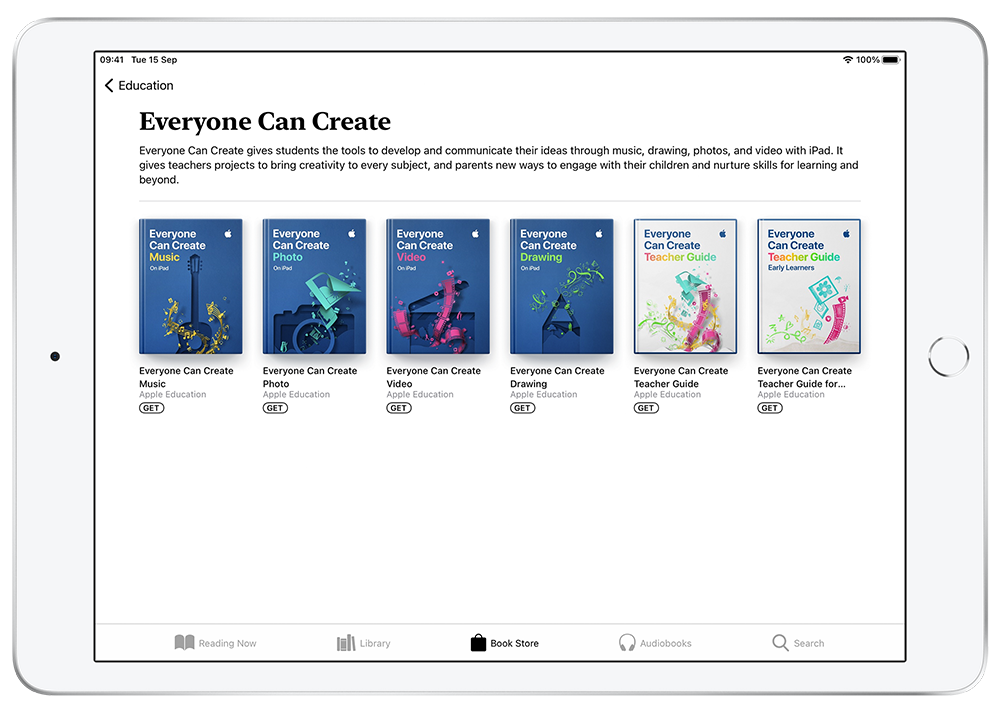 Apple Teacher is a free professional learning programme designed to support and celebrate educators who use Apple products for teaching and learning. The programme helps educators build skills on iPad and Mac that directly apply to activities with their students and earn recognition for the new things they learn. It's easy, flexible, fun and inspiring—just the way professional learning should be. The programme is open to all educators and is a great way for schools and education authorities to offer free professional learning that their staff can work through together. When educators sign up for Apple Teacher, they start a self‑paced journey through the Apple Teacher Learning Center—a personalised online learning experience that can be accessed from anywhere! Perfect for educators who are new to Apple products or even those who have been using them for years—whether they have a single device or one for every student—Apple Teacher has the tools teachers need to use iPad and Mac to connect with all learners.
As an Apple Authorized Reseller specializing in education, All Prints can help teachers kick-start the process through a workshop facilitated by an Apple Professional Learning Specialist.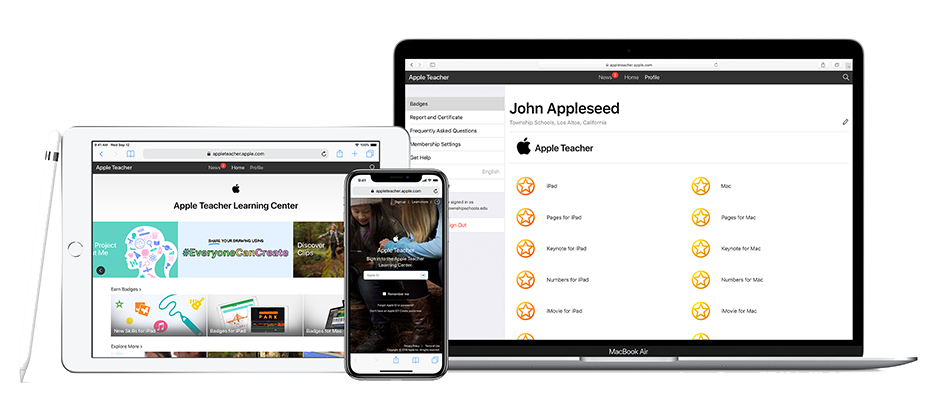 Apple Professional Learning (APL)
APL sessions are conducted by certified trainers who are current or former educators and are uniquely qualified to train teachers on how to best use the Apple Ecosystem. 
Apple Professional Learning Specialists (APLS) coach, mentor, and support teachers in advancing their technology skills with an emphasis on innovation – to engage students in deeper learning. As your partner, All Prints is committed to offering APL sessions to empower and support you to teach in new ways and promote a creative, engaging and interactive learning environment.
Our Professional Learning offering helps teachers use the teaching tools provided by Apple. They guide teachers in setting up their classes, sharing and receiving assignments and homework, reviewing students' work and keeping students on track.  
In addition, our customised sessions will help teachers improve their teaching skills and techniques to better use the Apple curricula. Teachers will have a better understanding on how to use the drawing, music, video and photography apps effectively in their classrooms to improve students' creativity and achievement. Apple Professional Learning Specialists also support teachers in integrating coding into their teaching, making it easier and more fun for both students and teachers.